Take On A High-Energy Workout That Is Fun And Effective In Our Group Fitness Classes
Looking for an exciting way to stay shape? We've got the answer.
At Gracie Barra Alabama, our Group Fitness classes are the perfect way for men and women of all fitness abilities to take on high-energy workouts and stay motivated week in and week out. We offer professional instruction, ever-changing exercises, and unwavering support.
Come check it out today!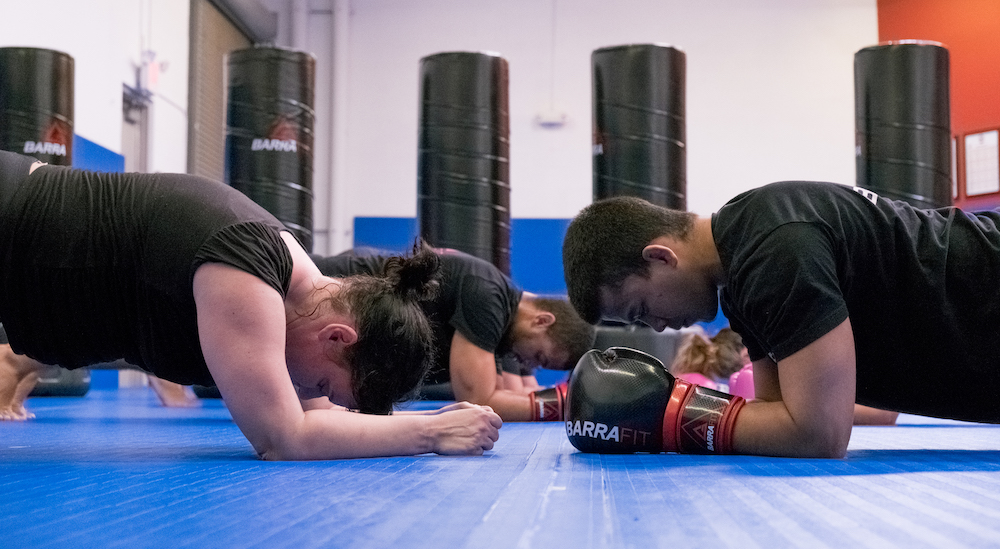 Why Are Our Group Fitness Classes In Pelham Perfect For You?
For a lot of us, sticking to a plan can be tough. Maybe you get discouraged by the lack of results. Maybe you just dread going to the gym and give it up altogether.
At Gracie Barra Alabama, we try to combat those concerns with Group Fitness classes that hold you accountable and keep your routine fresh and exciting. These aren't the cookie cutter workouts that you've come to expect from big box gyms.
Instead, we get to know everyone individually and help you achieve your goals with targeted training and constant motivation.
Our Group Fitness program features:
High-intensity interval training
Body weight exercises
Strength building
Toning and heart-racing fat burn
And With Us, You'll Never Get Bored!
Look, we get it. Going to the gym isn't on the top of the list for most people in their free time. But the Gracie Barra Alabama team is working hard to change the way you think about fitness training.
It doesn't have to be a chore. It doesn't have to be painful.
Our Group Fitness training is held in a light-hearted environment where men and women of all abilities can come together to improve their fitness and feel great about themselves.
We keep you excited week in and week out with:
Workouts that always keep you on your toes
High-energy coaching that is fun and relatable
Unwavering support from everyone around you
Constant feedback to help you track your results
Change The Way You Train. Join Our Group Fitness Program In Pelham Today!
If you're looking for a new fitness journey, join us at Gracie Barra Alabama today. Our Group Fitness program will put you on the path to success and help you enjoy every step of the process.
Join us in Pelham today by filling out the short form on your screen now!